Time for Contemplation
With Stoned Ape Theory now available to the world, it feels like the time to start collecting my thoughts on how it went.

The process of writing and recording took nearly a full year to complete. For some that may feel like a long time, but for me it seems just right. I had to learn a lot of new techniques, being that I had never produced a whole album on my own!! It was rather daunting and there were a few times where I thought it may never be finished, but I carried on through regardless of what my obstacles were.
It was definitely a busy year aside from the album. My first true year as
Rob Hunns Music
was just beginning, so I was also completing projects for customers (few and far between at that point). Needless to say it was exciting beyond compare and some of the experiences even inspired me to write songs for the album.
So Where are we Now?
Now, I am continuing writing podcast and youtube intro song for people ranging from "happy trap" to good old fashioned 70s punk. (You can find these on the
past works page
).
Most recently I joined a facebook group called "
chiptunes = win
" where in ( you guessed it ) they write and share 8 bit chiptune style songs. I shall be entering an unreleased piece of music I have worked on into a contest to be featured on a compilation album they release each year. More on that in due time.
The Future?
A new EP is well under way, I even have a name for it " The Silence of Home"
I think we can all agree the artwork is fantastic!! I had an artist on fiverr do it for me. He took one of my old photo shoot photos and turned it into a painting!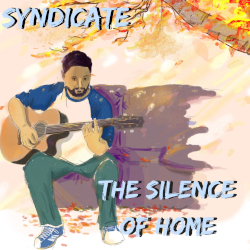 This time round I have gained some new inspiration through finding some wonderful music by a Japanese composer by the name of Snail's House.
A mixture of classical time signatures and chiptune hip hop bless your ears in his two recent albums L' été and Scenery ( I suggest you check those out ). This will hopefully give you an idea of what to expect from some of the songs I'm working on.
Alongside that on the EP, I have gotten rather guitary after buying myself a Line 6 HX Stomp effects processor, so I have written some post rock reverby goodness a'la Explosions in the sky for the opening track The Silence of Home.
I am really looking forward to putting it out as it is completely different to Stoned Ape Theory. I am currently in the mixing stage and hope to be finished in the next month. Keep your eyes peeled for a release date.
Lastly, I created a
youtube channel
!!!
I made videos for all the Stoned Ape Theory songs. Follow the link or go to the
Music
page to check out the video for Life's a Game. X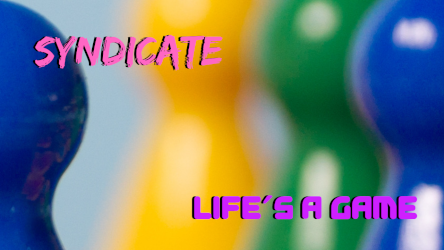 So all in all, plenty to come in the near future.
Keep your eyes and ears peeled for all future releases.
LAUDATION XXX
You can follow me and listen to me here:
https://www.facebook.com/robhunnsmusic
https://www.instagram.com/robhunnsmusic/


https://open.spotify.com/artist/20pPvdURqYKNtXCydSpIJy